Tennis Hot Shots
This progressive, 3-stage tennis programme has been successfully used worldwide and is the easiest way to learn how to play the game.
The balls bounce lower and slower and are therefore easier to hit.
Depending on level, the courts and nets are also smaller which allows players to have fun right from the first lesson, just as they do in other sports.
---
The Red stage is for our players starting out their tennis journey.
The ball is larger and softer than traditional yellow balls and doesn't bounce as high (just 25% compression), which makes it a breeze for even the youngest players to hit comfortably.
As mentioned, the courts and nets used in the Red stage are much smaller making it easier to judge the ball perceptually. This allows children to gain a sense of achievement early in their tennis development.
---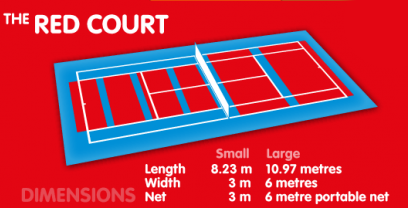 Tennis ball: red ball (25% compression)
   Recommended racquet size: 21–23 inches
---
After mastering the Red stage, children move on to the Orange stage where the ball bounces a little higher (50% compression), and the court increases in size.
Players will have a greater technical and tactical awareness than at Red stage as their skillset develops.
---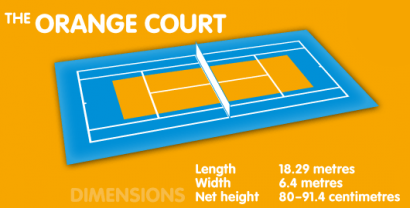 Tennis ball: orange ball (50% compression)
                                           Recommended racquet size: 23–25 inches

---
The third and final stage of the Hot Shots programme is Green stage. The balls have 75% compression and children begin to play on a full-size court.
Players will further refine their technique & tactical awareness before the shift to regular tennis balls.
At Green stage players are able to compete at a Novice interclub level. Extra incentive!
---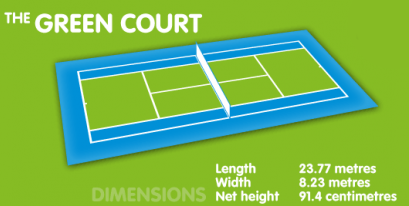 Tennis ball: green ball (75% compression)
Recommended racquet size: 25 inch+

---
The four key elements of any Tennis Hot Shots session are:
1. FUN – Players are actively engaged, excited and motivated to participate.
2. TACTICAL/PLAY – Players think and make decisions about meaningful tennis situations.
3. SKILLS – Players have plenty of opportunities to improve their tennis skills.
4. SOCIAL – Players build social skills such as working cooperatively with a partner, building friendships, encouraging teammates and showing sportsmanship during gameplay.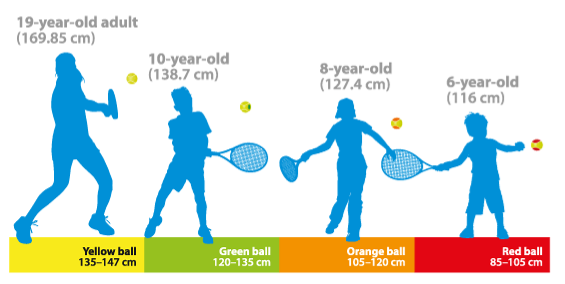 ---
Teen and Performance Squads
Teen Interclub Preparation
Build tactical understanding, fundamental technique on all strokes, singles and doubles game understanding. Ratio 1:6
Teen Intermediate Interclub (B & C grade)
Build on current tactical and technical skills, consistency on all strokes, increase strength and speed, develop game plans, pre and post-match analysis and learn respect for opponents and officials, follow tournament schedules. Ratio 1:6
Advanced Interclub (A grade +)
Build on tactical knowledge, develop 1-2 combinations, prematch, during and post-match routines to maintain emotional control. Flexibility, strength and speed. Develop a weekly training plan and tournament schedule to achieve goals. Ratio 1:6